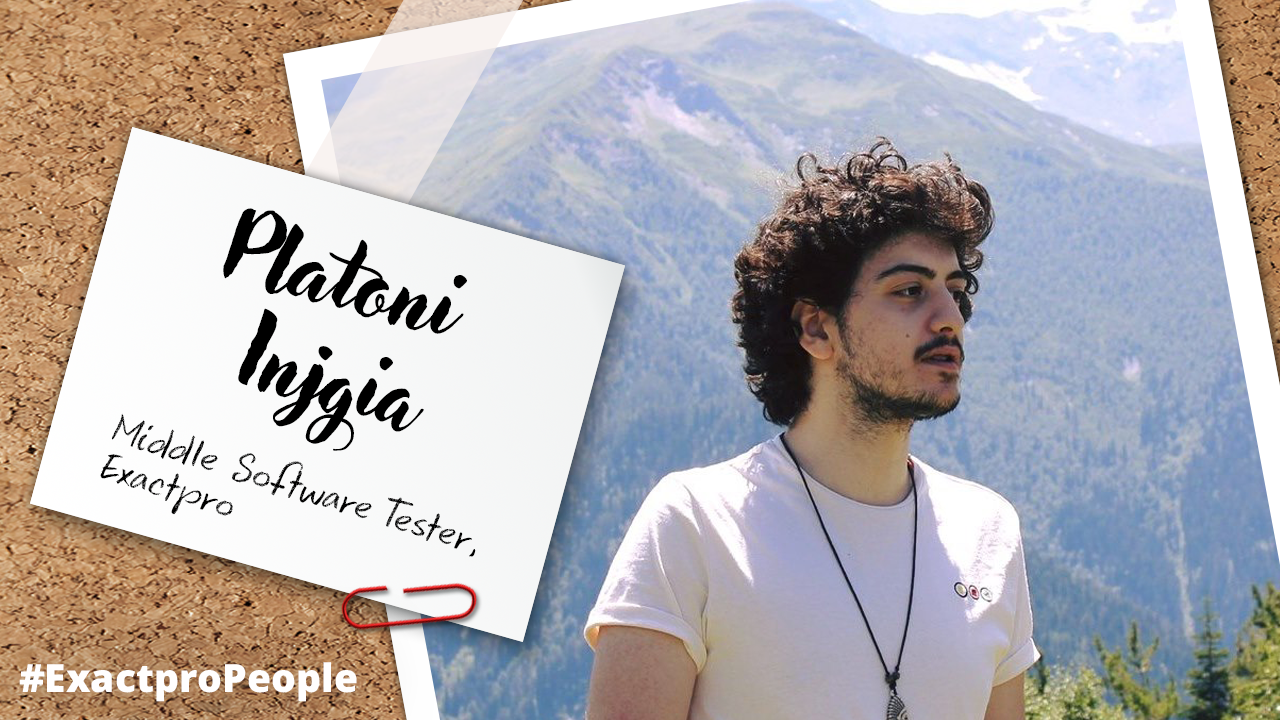 Today, Platoni Injgia, Middle Software Tester, Exactpro, will talk about his professional growth and enjoying a career as an artist in his free time.
I started my career at Exactpro as a software engineer in my first year at Caucasus University, without any work experience. I studied the necessary materials provided by HR and successfully passed the interview. Then I got started with the onboarding process. As I was a beginner in the tech industry, my manager and team lead gave me all the necessary instructions in a clear way. Also, people from other teams were very responsive and helpful.
In my first team, I was testing stock exchange systems, but currently I'm working as a Python developer in the Model Development team which focuses on creating models that generate tests automatically. The job is challenging but very engaging, and it gives me an opportunity to progress and grow as a professional.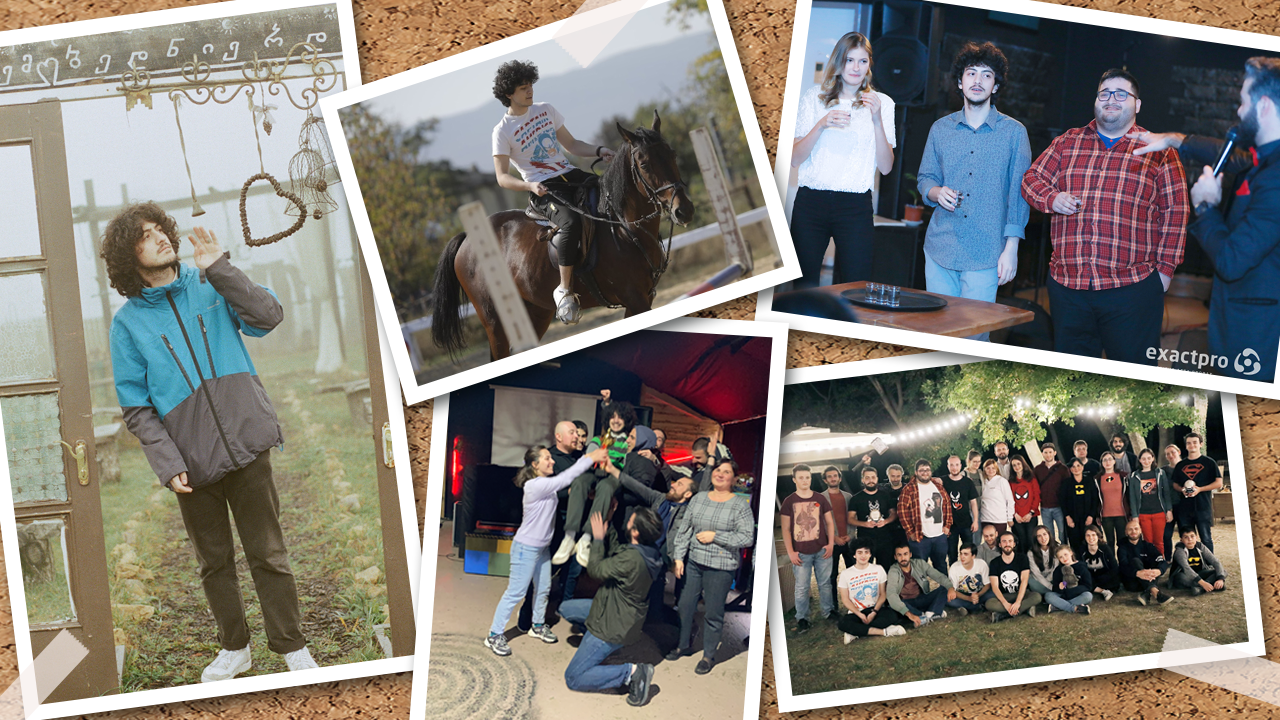 The main thing I like about Exactpro is the people, they create an open-minded and pleasant environment. During the pandemic, we have easily overcome the challenge of moving to remote work, but I'm still looking forward to enjoying coffee breaks with all my co-workers back at the office.
Outside of work, I have quite a few hobbies, but my main interest is music. I'm a lead guitarist in two bands. I'm creating alt/indie music and enjoying recording covers. As a second hobby, I draw sketches and create digital artwork based on them.