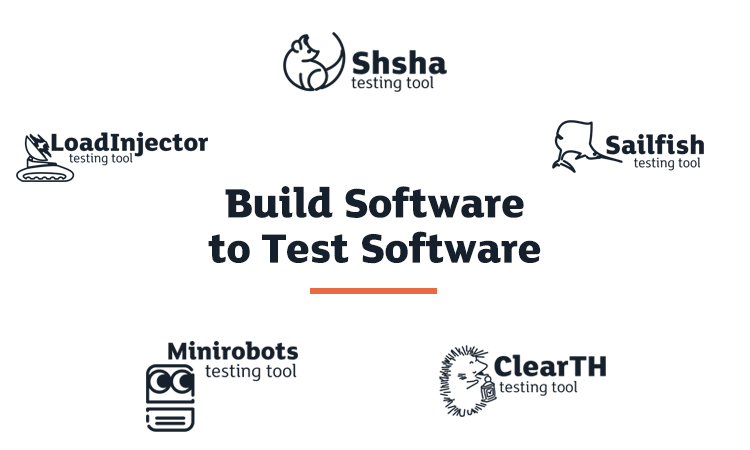 WHAT IS EXACTPRO
EXACTPRO is a company specializing in testing trading and exchange systems. We have a significant amount of clients in Europe, Asia and the USA. EXACTPRO was founded about 5 years ago with a small team that has grown many-fold over the years. We currently have 4 offices in different Russian cities, including Kostroma, Obninsk, Saratov, and Moscow. We are providing services to a large number of systems. Besides, we found out that once a project starts, the client prefers to stay on with us. So, obviously, the superior quality we offer in the field of testing trading and exchange systems keeps us in business and guarantees our customers' loyalty.
WHAT WE STAND FOR
Our motto - EXITUS ACTA PROBAT - reflects what we do: we aim at achieving results by any means, we do whatever it takes to get the result that we need. These results are summed up in our mission statement, which is To Help Our Clients Achieve Competitive Advantage Through the Quality and Efficiency of Their Platforms.
The field we work in has very specific challenges. The first challenge we face is the necessity to have specialized tools for the systems that we want to test. Every time we start working with a new system, we have to elaborate tools to suit it. In other words, we build software to test software. We have already created quite a family of tools: we have tools for functional, nonfunctional, active, and passive testing, testing with simulators, model-checking testing. Needless to say, we are very proud of our tools. Sometimes the tools transcend their primary purpose of being testing tools and become the tools used in the production environment. It happens because, while trying to help our clients release their systems, we look into all possible system flaws that may need work, before the system can go live and stay alive further on. It often turns out that the tool that we create for testing this or that system is optimal from the point of view of speed, so we are proud to say that quite a number of our tools is used in production systems as monitoring and certification tools.
OUR TESTING PRINCIPLES
There are certain things that we never do, such as:
We never create a tool for the sake of creating a tool. The amount of our theoretical research is quite limited, we rely on the practical applications of the tool in the process of its creation.
We never create tools for poorly qualified specialists because we do not encounter any in our work.

If we had to create a symbol of our work, it would be a bear in heavy armor. The image of a bear conveys how fierce and strong-minded we are in our work with our clients' systems, and the armor embodies our protection, that being our tools. Due to the high level of efficacy of our tools, the question of their acquisition and, possibly, independent use, arises quite often. However, the answer is negative, because, continuing this metaphor, as excellent as the "armor" may be, there still has to be a bear-sized creature that perfectly fits into it, and not, let's say, a hamster, whom the armor will most likely crash.

OUR WORK CULTURE
Indeed, our shoes are not easy to fill, and there are several reasons why:
Our work culture is built on Relentlessness. The specialists who are supposed to test the system do not give up asking questions in attempts to comprehend the system requirements until they understand them from the point of view of the business logic, on par with the specialists who created them.
Objectivity and Attention To Detail. We stay objective in reaching our goal, which is improving the quality and efficiency of the trading systems. So, you will not hear about us trying to find ways around the requirements, or make just one person happy. All these years we have been doing our job honestly, and no matter what the problems may be, they are always resolved in ways that let us keep our integrity.
On the other hand, when a project is at a stage where we face problems like testing environments or missing elements, we become flexible in terms of finding ways to overcome those limitations.
And, last but not least, when facing problems, we show Initiative in solving them and proceed with Determination until we finish what we started.

OUR 'SECRET INGREDIENT'
All this is the result of a substantial amount of extra effort put into doing Whatever It Takes to reach our goals. We have recently estimated that, on average, we put at least 20% more effort and resources into each project. We can afford to keep doing that due to 1) having a high-calibre core team, able to deal with a broad variety of issues we face as a company, symbolised by the pick, and 2) hiring from universities, in particular, the Kostroma State Technological University, which is symbolised by the hammer. The new hires are educated by being plunged into project work right away. And that is where we get 20-35% of extra people on each project. After this amount of people have worked and over-worked by 25-30% on one project for some time, our task is to keep them in our company. We have a special strategy for that. And that strategy leads to the people on the dull end of the hammer eventually graduating to the sharp end of the pick.