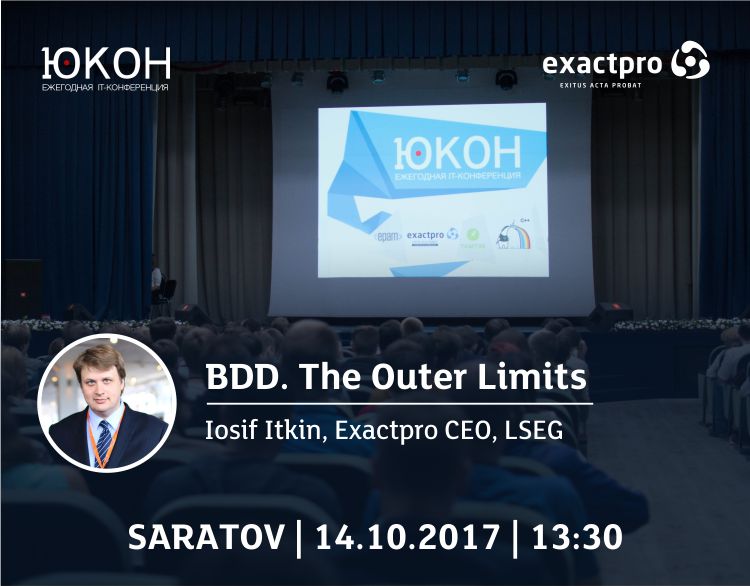 Exactpro is supporting the 3rd annual YOUCON IT-conference, taking place on 14th October in Saratov, Russia. Over 900 programmers, systems engineers and architects, software QA engineers and marketing specialists will gather to discuss the latest trends in programming technology. It is the largest IT industry event in Saratov.
Iosif Itkin, CEO of Exactpro, part of London Stock Exchange Group, will deliver a "BDD. The Outer Limits" presentation named after Iosif's favorite Sci-Fi series.
The topics to be covered are:
Behavior Driven Development concepts
Applying BDD in trading and clearing systems
Specification by Example and using production data
Combining Model-based testing and BDD
The Outer Limits
There will be an opportunity to ask questions, share thoughts and expertise in BDD, or just chat with a representative at the Exactpro stand at any time during the event.
Don't miss out, stop by and ask how you can get your Exactpro souvenir.
We look forward to meeting you there!