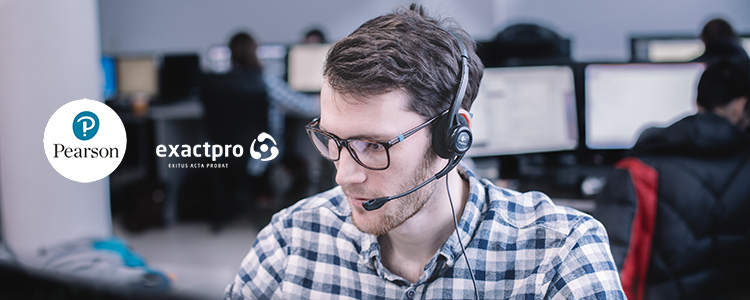 On December 25, Exactpro's Saratov office will welcome a new addition - an authorised Pearson VUE test centre located on its premises.
Each year, Pearson VUE test centres allow millions of people around the world to achieve their professional and academic goals by providing a combination of a secure testing environment with hundreds of reliable and up-to-date test programs.
Having joined the ranks of authorized Pearson VUE test centres, Exactpro's Saratov office will now offer test programs from over 110 international Pearson VUE partner companies to the general public. Cisco, C++ Institute, iSQI - the provider of ISTQB (International Software Testing Qualifications Board) - are only a few out of the long list of these global businesses. The Saratov centre programs are not only limited to IT, but also includes Financial & Related Services and Health Care.
Pearson VUE started its test delivery business creating exams for the IT industry in 1997. Since then, they have delivered millions of IT-certification exams all over the world. Pearson VUE test programs span multiple industries and satisfy broad, as well as highly specific certification needs.