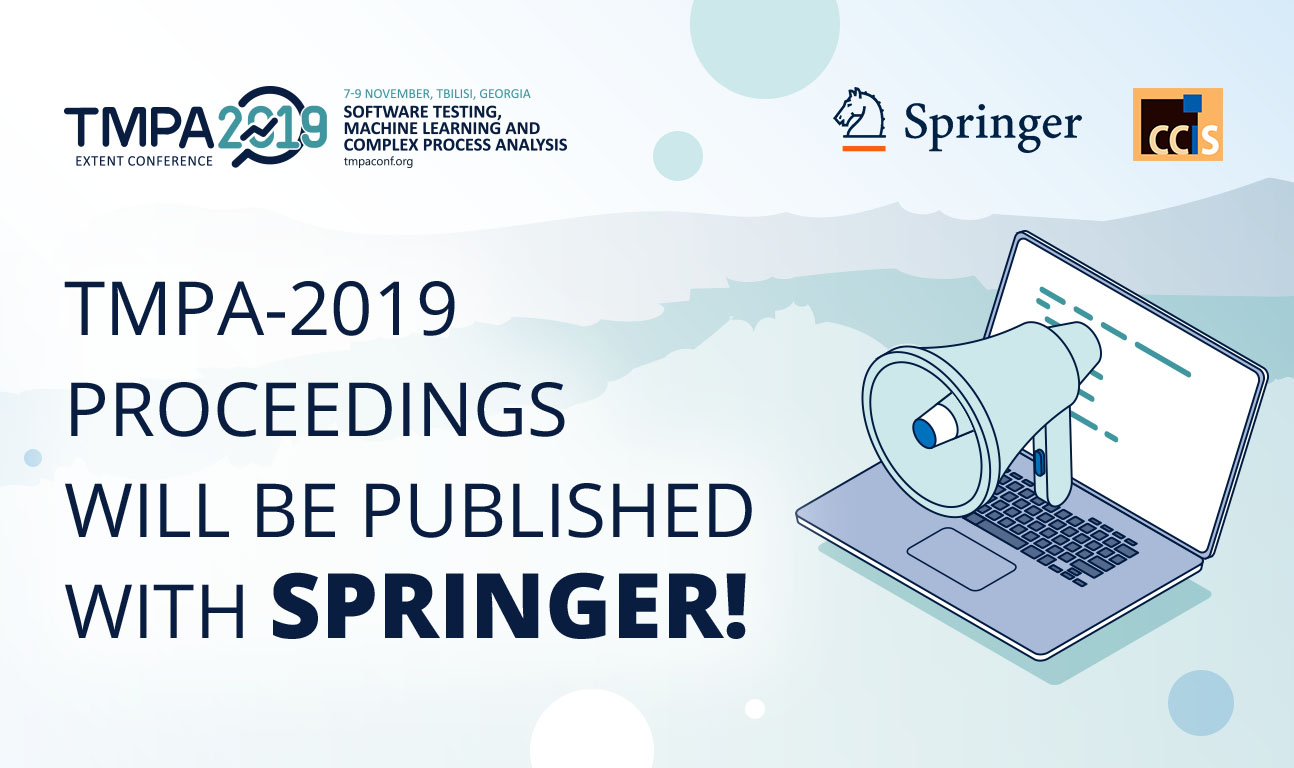 TMPA-2019 is thrilled to announce that the conference proceedings will be published with Springer — a leading international publisher of cutting-edge technological, medical, and scientific research.
TMPA-2019 — 5th International Conference on Software Testing, Machine Learning and Complex Process Analysis — has confirmed its partnership with Springer, following the first successful cooperation at TMPA-2017. With more than 2,900 journals, Springer is a leading global provider of quality specialist information for scientific and professional communities. The accepted TMPA-2019 papers will be published in the Springer Communications in Computer and Information Science (CCIS) series indexed in DBLP, Google Scholar, EI-Compendex, Mathematical Reviews, SCImago and Scopus.
This year, the TMPA Program Committee will include more than 30 researchers in the field of software testing, engineering and verification from 10 countries: Australia, France, Germany, Italy, Japan, Russia, Sweden, the Netherlands, the UK, and the USA.
The conference program will include several keynote talks, as well as presentations of full and short papers that had been selected for publishing during the independent reviewing process.
TMPA-2019 is currently open for submissions! Please visit the conference website to learn more:
About TMPA-2019
TMPA-2019 will focus on applications of the latest data science methods to the analysis of software quality and innovation in software testing, analysis and verification. The event is being held in partnership with the Department of Computer Science of Ivane Javakhishvili Tbilisi State University (TSU). Learn more at www.tmpaconf.org.
About Springer
Springer is a leading global scientific, technical and medical portfolio, providing researchers in academia, scientific institutions and corporate R&D departments with quality content through innovative information, products and services. Learn more at https://www.springer.com/gp/.