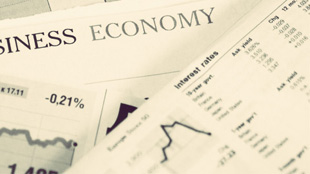 The Chicago Board Options Exchange has agreed a blockbuster deal to acquire Bats Global Markets for $3.2 billion using a mixture of cash and stocks. Bats shares soared late last week as speculation about a possible buy out swirled. The sale comes at a significant premium to Bats closing share price before the latest spike, which valued the company at $2.4 billion.
The transaction will significantly expand CBOE Holdings' product line across asset classes, broaden its geographic reach with Bats' strong pan-European equities and global FX positions, and diversify its business mix with significant non-transactional revenue streams.
CBOE says it expects to utilise Bats' proprietary trading technology by migrating trading in all of the combined company's markets onto a single, proven platform.
Edward Tilly, CBOE Holdings' chief executive officer, says: "We believe that bringing together CBOE Holdings' product innovation, indexing expertise, and options and volatility market position, with Bats' proven proprietary technology infrastructure, global ETP listing and trading venues, global foreign exchange marketplace and market data services, represents a compelling combination that should deliver significant benefits for our customers and enhanced long-term value for our stockholders. Further, Bats' market data expertise will allow CBOE Holdings to develop new products using the company's index calculation capabilities."
Source: News Article, Finextra.