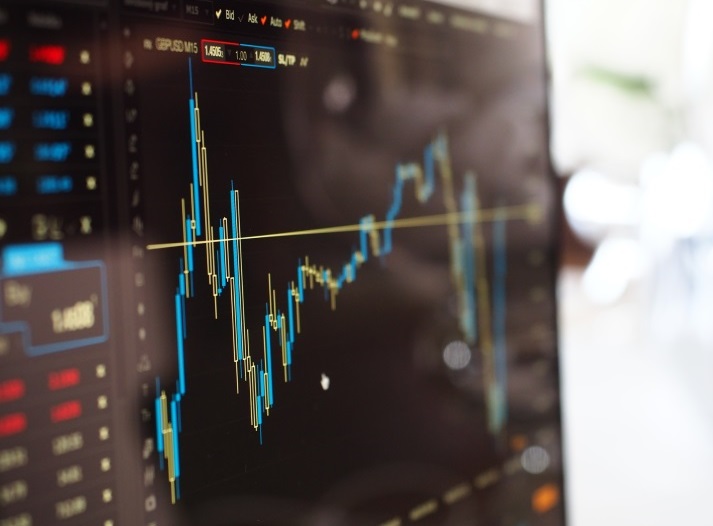 An interview with the COO, CIO at London Stock Exchange, Chris Corrado, where was discussed how they were current using AI, and how they planned to do so moving forward.
With over 30 years of experience in technology and business, both in the UK and overseas, London Stock Exchange's COO and CIO, Chris Corrado, who'll keynote at the AI Summit London, has an unrivalled understanding of the internal workings of industry. He's also been on the forefront of technological innovation, and has the portfolio to back that claim. He's worked for world leading companies such as eBay, IBM, Morgan Stanley, AT&T, UBS, Deutsche Bank…
The list is an impressive one, yet his current position at London Stock Exchange is of great interest to us, since we were keen to learn how they viewed artificial intelligence, and how they are deploying the new technology into their business strategy.
Market Surveillance and AI
We started off our conversation with London Stock Exchange's COO, CIO, by asking him how they are currently using AI. "LSEG is currently using AI in the equity market trading surveillance space." he began. "Some time ago, we extracted a data set from a market's order book, normalized the data, stored it in a manner that leveraged the then-emerging big data tools, and began running machine learning type algorithms jointly with an external partner," he explained.
"Our goal was to gain experience with big data tools, like Hadoop and Spark, and to learn whether this type of technology could add value to our already robust market surveillance program. We found that AI did significantly add value so we have implemented these tools to future enhancements of our surveillance systems," highlighted Corrado.
He went into more detail on how they were deploying AI in market surveillance. "We intend to expand our surveillance capabilities to include formerly separate data sets, where patterns of behaviour and other business intelligence have not been explored. For example, the ability of our surveillance team to integrate unstructured/semi-structured data with market data will be a powerful tool to detect or deter not compliant behaviour," he said.
Yet, London Stock Exchange is still, like most companies, using AI to organise data. "More broadly, LSEG is exploring ways to centralize and control its data so that analytics may be securely applied. We expect these efforts to not only provide business intelligence to LSEG's customers but also efficiencies around regulation, risk and operations," he finished.
Our discussion with Corrado then moved on to the areas of business in which AI was having the biggest effect. "In addition to market surveillance, which is a critical element of LSEG's business, applying AI to operations might yield important improvements to operational efficiency," explained Corrado.
He continued, "For example, AI might provide advanced detection of potential hardware failures before they occur. Additionally, we are considering customer trading patterns to determine whether AI could yield better customer experience by balancing customer hardware use in a more optimal fashion."
Managing data through AI
However, we wanted to know what sets LSEG apart from competitors who are also using AI. "LSEG is a global infrastructure provider operating multiple markets across asset classes, clearing and settlement services and index calculation," he answered. "The amount of data that our businesses create is enormous, global in scope, and often unique or proprietary data sets. These are the areas where applying data science will not only differentiate us, but also allow us to maintain competitive differentiation," highlighted Corrado.
"LSEG has in-house business analysts and data scientists with operational and practical knowledge that pure play tech companies approaching AI may not always have. This is a key differentiator for us and means we can develop AI solutions that solve specific business challenges," he finished.
2017, the year of AI
With so many companies focusing on deploying artificial intelligence into their business strategies, it's no wonder that AI has become the key buzzword of 2017. Yet, we were keen to learn what Corrado thought the rate of adoption of AI would be this year, and how would it change things for businesses moving forward. "We think that most companies are focusing significant efforts on collecting data and beginning the analysis process with AI or other machine learning techniques," he answered.
"The industry is at the stage where AI is rapidly developing so it's fair to assume that adoption rates will be very high in the coming years. This rapid development means that technologies which just a few years ago were considered emerging technologies are now widely available as open source products," explained Corrado.
"Leveraging LSEG's unique data sets, AI will become a competitive differentiator for us. We will be able to offer our customers additional insight into not only their data but also data that is anonymously provided by the wider community of users – this has clear potential benefits for our customers," he concluded.
However, deploying AI into one's business is far easier said than done, so we asked Corrado whether he could highlight the key challenges companies who are looking to adopt the new technology face. "The key challenges for businesses adopting AI are internal capabilities and data availability," he started. "Senior management need to commit resources to an AI-driven business environment that aligns with the strategic direction of the firm. This means that business leaders must understand what data science is, including AI, what its limitations are in the context of their business and invest accordingly to identify and solve valuable data science problems."
He continued. "It is not enough just to build the technical environment to allow AI to operate nor is it enough just to have data because the data has to have inherent value. Ultimately, if you don't have a team that understands how to identify and solve data science problems that align with the overall business strategy then it will not add value for the business."
We finished off our conversation with Corrado by asking him where he saw LSEG in five years' time in relation to the adoption of AI. "Over the next five years, LSEG will continue to invest in AI because our data is a critical strategic asset for our customers – using AI will provide us with additional tools to add value to this data, responding to the demands of our customers," he concluded.