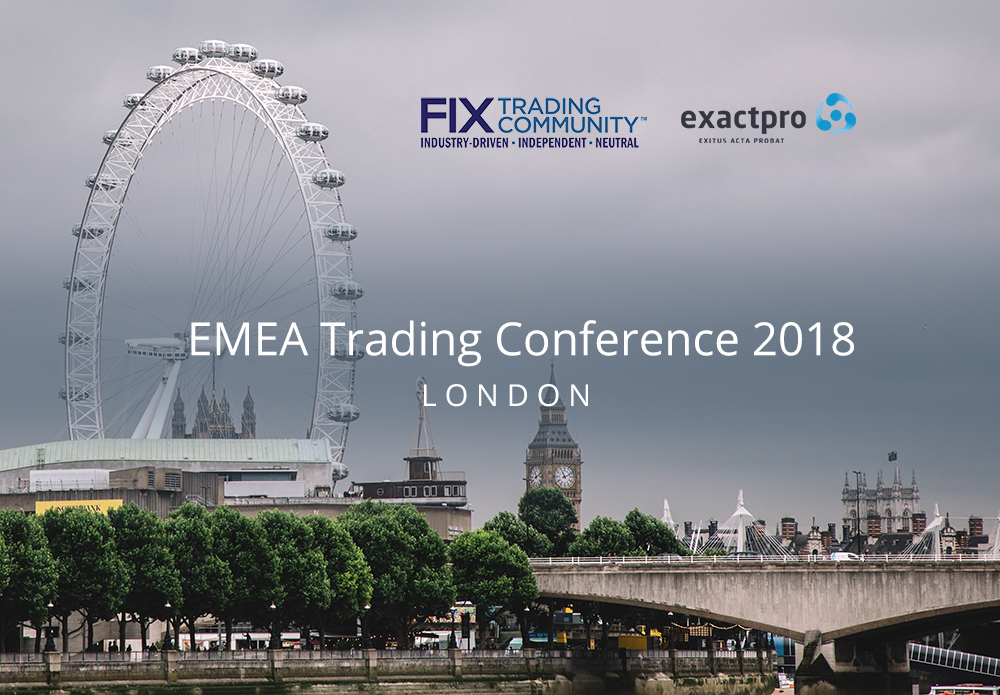 Exactpro participated in the EMEA Trading Conference in March 2018. Exactpro stand was available in the exhibition area throughout the event.
The EMEA Trading Conference has become Europe's largest one-day trading event with an agenda fully formulated by senior representatives from firms active across the EMEA region. The Conference ran in four parallel streams, the common opening theme being Post-MiFID II: How have the markets changed? Further discussion topics included, but were not limited to Identification & Regulation of Data, Primary Markets: The Evolution to Greater Electronic Standards, Mitigating Cyber Risk, Globalisation of EU Regulation, The Evolution of Automation in Fixed Income, The Asset Management Industry in the 21st Century. The event closed with a panel on the industry's most innovative technologies and trends, including digitalisation, and their impact on the future of capital markets.
The EMEA Trading Conference provides a neutral platform for representatives of exchanges, buy-side, sell-side and vendor firms, as well as regulators, to discuss the most pressing issues in the trading world and to share ideas on further collaboration in the community. The conference is organised by FIX. This year, EMEA is celebrating the 10th anniversary of providing impartial, high-quality content for industry professionals.