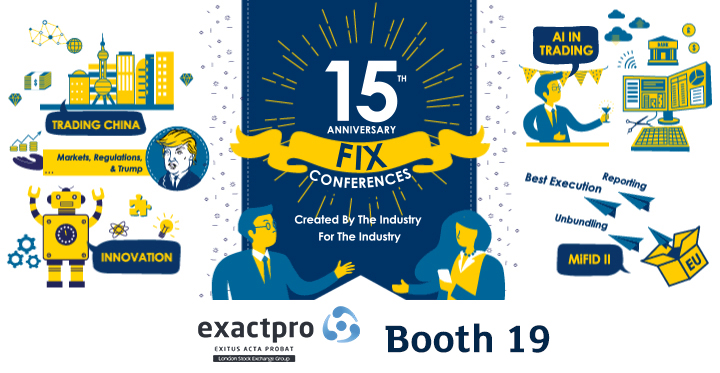 On 18 May 2017, Exactpro visited Hong Kong to attend and participate in the 15th Asia Pacific Trading Summit, part of the Asia Pacific FIX Conferences, one of Asia's largest electronic trading events.
Every year, the FIX Trading Community holds over 10 events around the world, all aimed at bringing the needs of the local and global market participants to the forefront. Created "by the industry for the industry", the Asia Pacific Summit is truly one of the flagship events in the world of electronic trading.
This year's Summit featured exceptionally diverse and relevant topics, including the following:
Markets, Regulation and Trump
How China's markets will drive Asia's investment agenda
The game changers: Data, AI and more
Who are the liquidity providers and market makers today?
Unbundling research from executions under MIFID II
Buy-side priorities
Innovations in the region
Exactpro products and services information was displayed in the exhibition area. Photos below courtesy of the Exactpro representatives at the Summit. Lots of new and old contacts as is always the case at such events... The road trip continues, next stop - Singapore, 25 May. We build software to test software. Deliberate Practice of Software Testing.