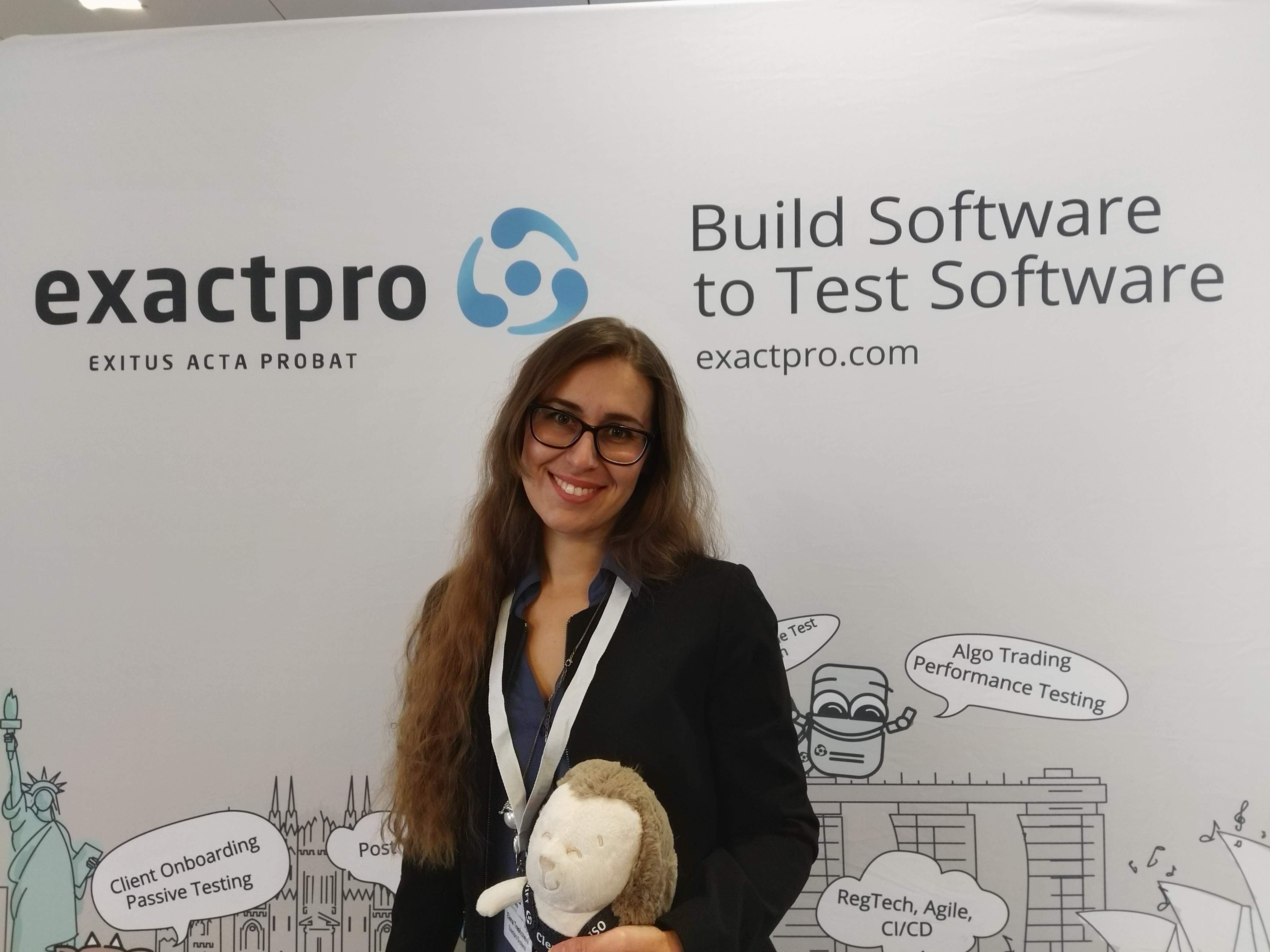 Exactpro, a leading finance-based software and market infrastructures Quality Assurance (QA) and testing company, is pleased to announce the appointment of Elena Treshcheva as Business Development Manager and Researcher.
Elena Treshcheva joined Exactpro as a QA Analyst responsible for testing market data processing and storage in clearing systems. As a QA Analyst, Elena spoke at a number of events covering both educational and business aspects of QA services in the financial industry. She gave one of her presentations at the EXTENT Meetup 2018 in London, sharing her expertise in Post Trade Complexity and Disruptive Testing. In 2018, she transitioned to the Global Exactpro Business Development team in the US. Since then, Elena has represented Exactpro at The QA Financial Forum: New York 2018 and The RegTech Summit New York, where she presented Exactpro to the New York audience and talked about the company's latest fields of work, partnerships, its recent expansion to Georgia, and introduced the audience to Cradle — Exactpro's latest machine-learning-based project aimed at leveraging the most cutting-edge technology to further enhance Exactpro's QA capabilities.
Elena's responsibilities as a Business Development Manager and Researcher cover exploring promising fintech trends and helping to adopt them as Exactpro business practices. In the near future, Elena will also be engaged in the company's research activities, co-authoring research papers and speaking at conferences.
Prior to Exactpro, Elena Treshcheva worked as an associate professor and Head of the Laboratory of Applied Linguistics at Saratov State University, focusing her studies on general and computer linguistics and development of digital text corpora. She also managed research conferences and workshops for young scientists focused on natural language processing and information retrieval.
If you are based in the Americas and want to learn more about Exactpro, feel free to contact Elena Treshcheva via LinkedIn and Email.
About Exactpro

Exactpro is a specialist firm currently employing over 560 staff focused on functional and non-functional testing and software development of systems that process wholesale financial products across many asset classes, such as trading and clearing systems, risk management, market surveillance, securities data distribution and post-trade infrastructures. These services are offered to exchanges, investment banks, brokers, technology firms and other financial sector organisations worldwide. Exactpro is an independent company owned by its management team following the buyout from the London Stock Exchange Group.

For more information please contact info@exactpro.com.