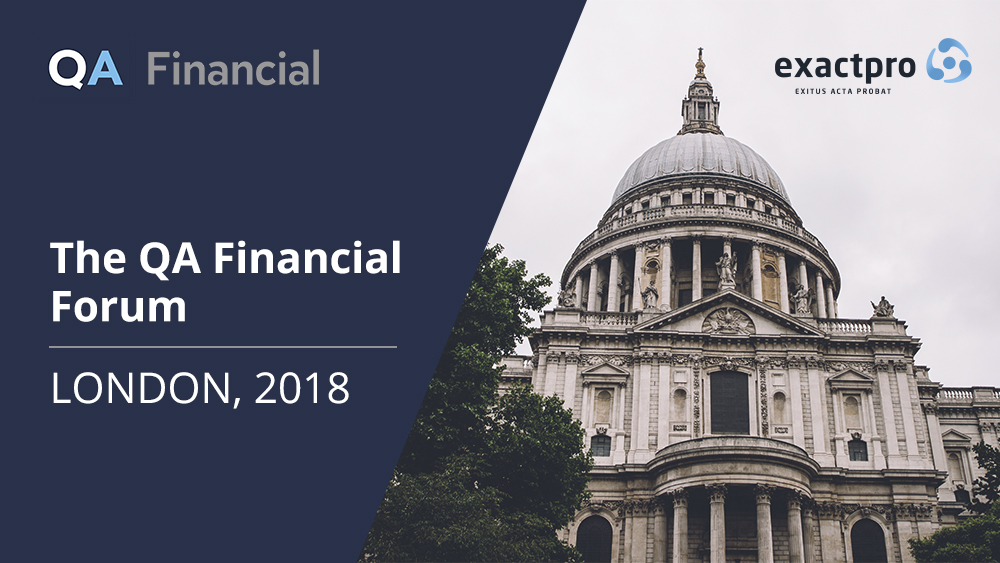 On 21 February 2018, the annual QA Financial Forum took place in London. Iosif Itkin, co-founder and co-CEO of Exactpro, was on the panel of the Performance Testing for Trading Applications discussion.
The QA Financial Forum London is the leading event for software quality assurance and IT risk management professionals discussing the most pertinent issues of today under the Chatham House Rule. It is a versatile multi-cultural platform where Directors, QA Heads and Senior Software Developers share each firm's unique experience and IT change management practices.
During the day, presentations intermingled with panel discussions. Iosif Itkin, co-founder and co-CEO of Exactpro, participated in the discussion on Performance Testing for Trading Applications. The panel experts and moderator – Matthew Crabbe, CEO, QA Financial – presented their views on how to prepare financial firms' applications for periods of peak activity. It is vital in the environment of high-frequency trading and investment banking where there's little room for error.
The agenda featured the following keynote presentations:
Quality Assurance and IT Risk Management at Deutsche Bank,
ABN AMRO's Journey towards DevOps,
Testing Event-Driven Platforms for Trading Automation.