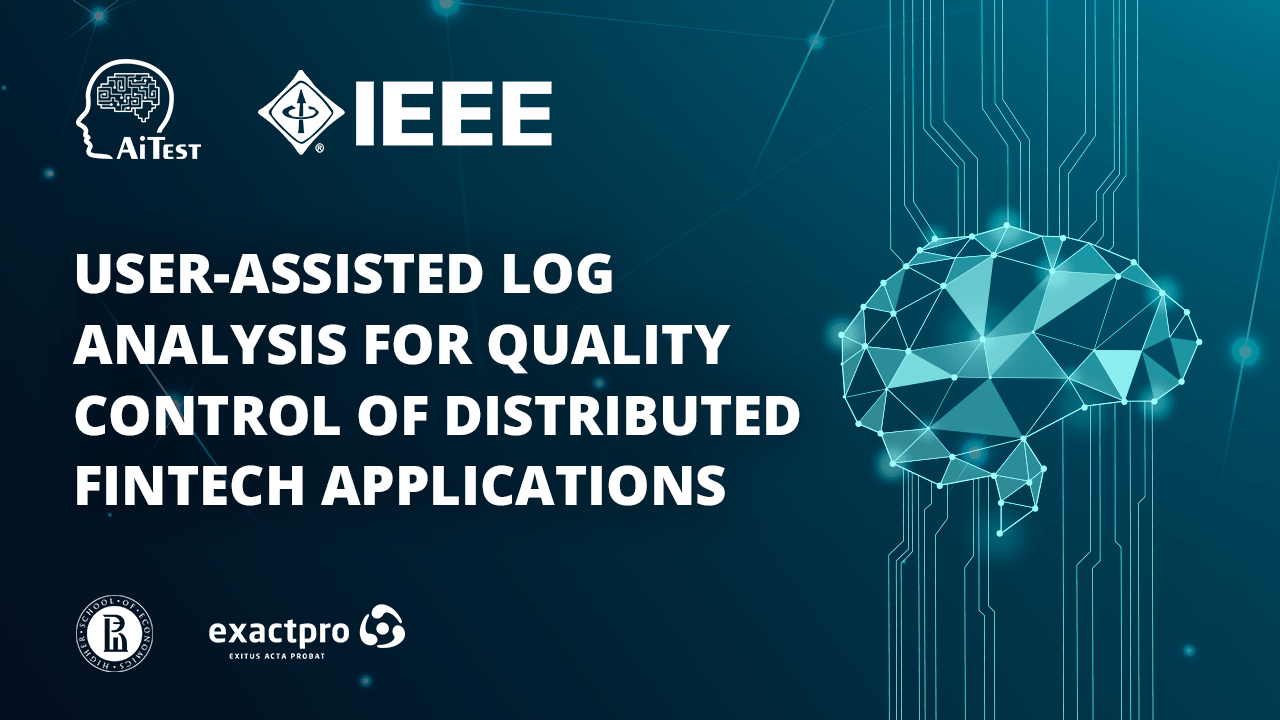 Abstract - Testing of distributed systems is a complex task, which is hampered by the impossibility of guaranteed reproduction of errors associated with race conditions. Even minor instrumentation of the system significantly changes its characteristics, which becomes critical, especially for load testing. All of that increases the importance of quality control methods based on the system log analysis. In this paper, we present our experience of semi-automated analysis of the behavior of clearing and settlement system by utilizing its logs for the purpose of identifying and classifying errors.
Paper authors:
Iosif Itkin, Exactpro
Anna Gromova, Exactpro
Anton Sitnikov, Exactpro
Dmitry Legchikov, Exactpro
Evgenii Tsymbalov, Skolkovo Institute of Science and Technology
Rostislav Yavorskiy, Higher School of Economics
Andrey Novikov, Higher School of Economics
Kirill Rudakov, Higher School of Economics
The paper was presented at the IEEE International Conference On Artificial Intelligence Testing (AITest) in April 2019 in San Francisco. The article is available for downloading at https://ieeexplore.ieee.org/abstract/document/8718213/ (pp 45-51).