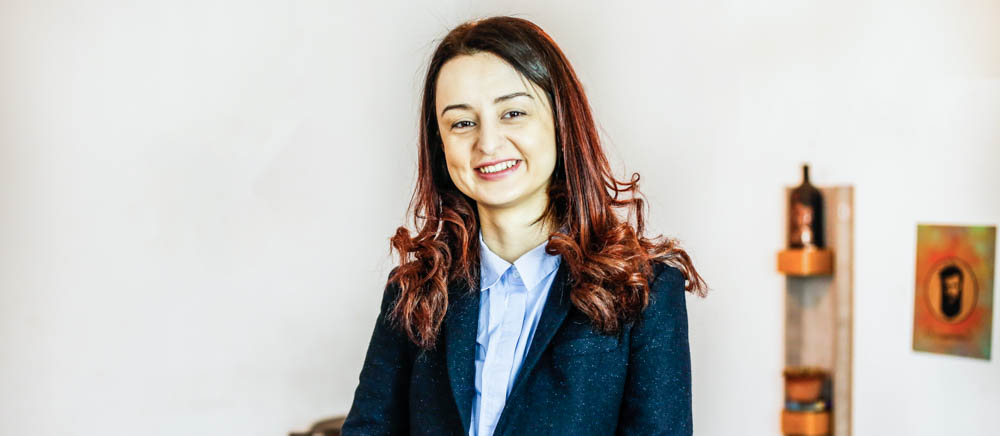 Exactpro, an international firm providing software testing services for mission-critical technology that underpins global financial markets, is pleased to announce the appointment of Ms. Natia Sirbiladze as CEO of its Tbilisi, Georgia branch - Exactpro Systems Georgia.
Natia started her career as a business analyst and consultant working for various companies, including Ernst & Young. She continued as a Lead Analyst at the Ministry of Finance of Georgia. She then worked as an IT Business Consultant at the UNDP, where she was in charge of identifying the needs of the Ministry of Foreign Affairs' HR department for the employee Appraisal Module, investigating the existing IT systems and integration parts, and preparing prototypes and technical IT specifications. She then worked as an IT Project Manager for TBC bank, led the bank's mobile banking and the digital wallet projects and worked as an analyst on the Redesign Internet Banking project. Natia holds a Master of Sciences degree in Information Systems from Tbilisi State University in Georgia and a Master of Sciences degree in Information Systems Technology and Management from The Viana do Castelo Polytechnic Institute (IPVC) in Portugal (Instituto Politécnico de Viana do Castelo).
"The launch of Exactpro Systems Georgia in Tbilisi in September this year was one the steps to execute our strategy of global growth as a company focused on software testing and building software to test our clients' software. Thanks to Ms. Sirbiladze's academic background and several years of work experience in programming, business analysis and user acceptance testing, banking, finance, accounting and IT consulting, the Exactpro Group's senior management feels that she is a perfect fit for this challenging job. We are pleased to welcome Natia on board and look forward to growing our new delivery centre in Tbilisi", says Kirill Zagorouiko, Chief Operating Officer of Exactpro.
---
About Exactpro
Exactpro is a specialist firm currently employing over 560 staff focused on functional and non-functional testing and software development of systems that process wholesale financial products across many asset classes, such as trading and clearing systems, risk management, market surveillance, securities data distribution and Post-Trade infrastructures. These services are offered to exchanges, investment banks, brokers, technology firms and other financial sector organisations worldwide. Exactpro is an independent company owned by its management team following the recent buyout from the London Stock Exchange Group.
For more information please contact info@exactpro.com