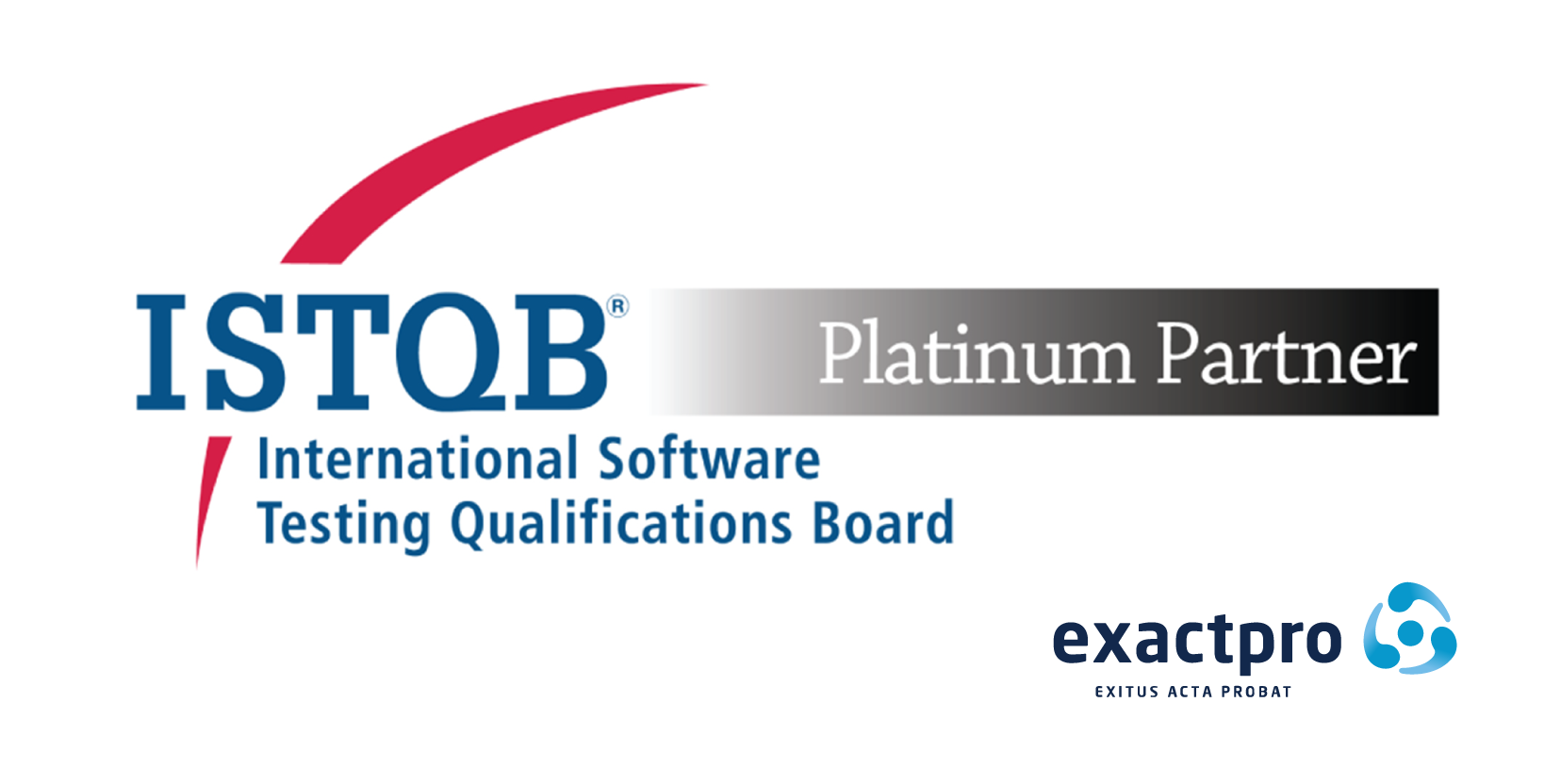 ISTQB® (International Software Testing Qualifications Board) is a not-for-profit Belgium-registered association and a global leader in software testing certifications. ISTQB® advocates for excellence in software testing and maintains a Body of Knowledge that allows testers to be certified in accordance with the industry's best practices.

Companies sharing the same values and wishing to promote the highest-calibre expertise among their staff, can join the global network of ISTQB® partners. Exactpro has recently joined the ISTQB® Partner Program as a platinum partner alongside 74 other companies. The Program grants multiple benefits to its participants, including but not limited to the eligibility to receive the Beta version of new ISTQB® Syllabi with the opportunity to contribute to their review.

"Over the years, nearly a hundred of Exactpro's software testing specialists have acquired the Foundation Level credential", says Iosif Itkin, co-founder and co-CEO, Exactpro. "Joining the ISTQB® Partner Program allows us to play a bigger role in the software testing community and to highlight our ultimate goal — providing accessible, internationally relevant high-quality education to our staff."


About ISTQB
ISTQB® (International Software Testing Qualifications Board) is a not-for-profit association legally registered in Belgium. ISTQB® is an organization based on volunteer work by hundreds of international testing experts-creators of the world's most successful scheme for certifying software testers. Read more about the ISTQB® Partner Program https://partner.istqb.org/.
About Exactpro
Exactpro specializes in quality assurance services and related software development with a focus on test automation for financial market infrastructures worldwide. Exactpro tools apply a variety of data analysis and machine learning techniques to improve the resilience and efficiency of automated functional testing executed under load. In May 2015 - January 2018, Exactpro was part of the Technology Services division of the London Stock Exchange Group (LSEG). In January 2018, the founders of Exactpro completed a management buyout from LSEG. Learn more at https://exactpro.com/.