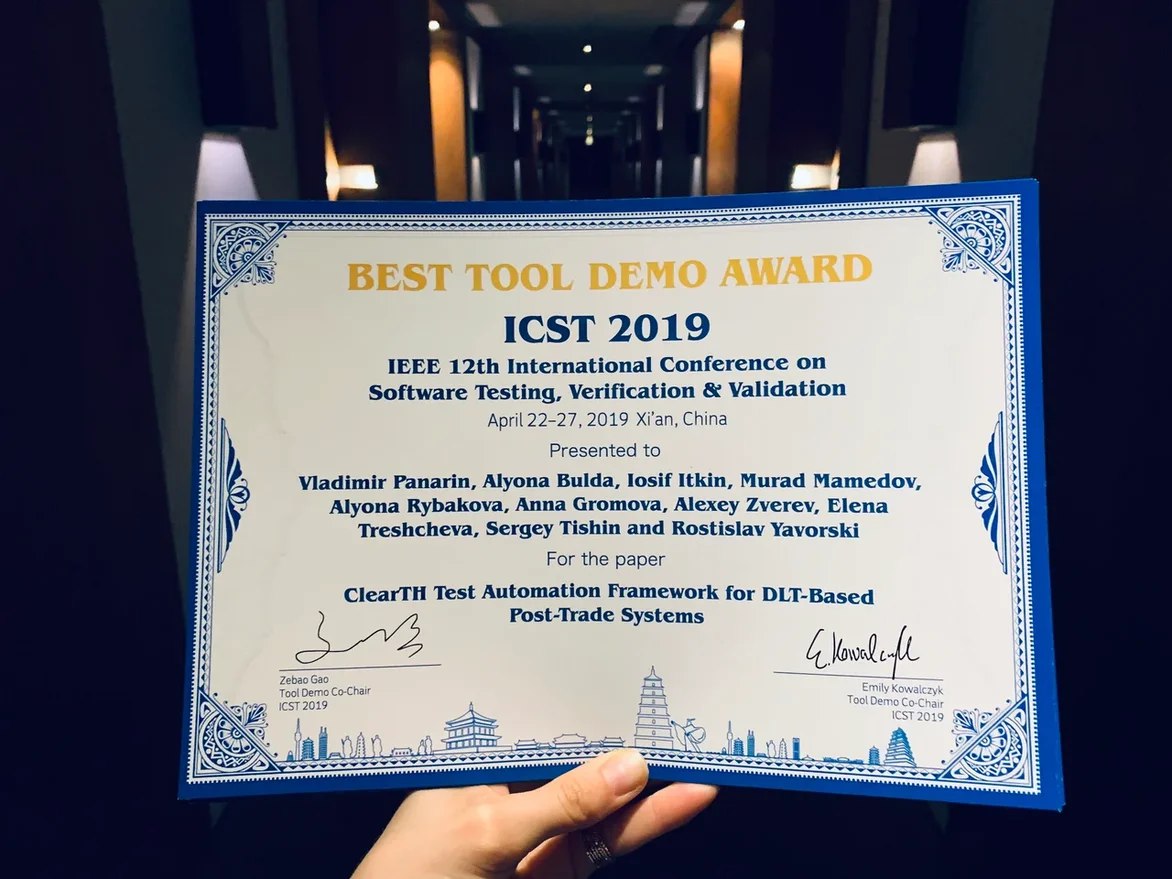 Abstract - The paper presents an overview of a test automation framework aimed at end-to-end functional and non-functional testing of DLT-based hybrid financial software for post-trade. The proposed solution comprises the components designed for testing user-facing parts of the SUT as well as business logic specific for different DLT-based architectures. This combined approach is seen as a viable solution of the problem of the SUT complexity as well the variety of possible DLT architectural decisions.
Paper authors:
Vladimir Panarin, Exactpro
Alyona Bulda, Exactpro
Iosif Itkin, Exactpro
Alexey Zverev, Exactpro
Kirill Zagorouiko, Exactpro
Murad Mamedov, Exactpro
Alyona Rybakova, Exactpro
Anna Gromova, Exactpro
Elena Treshcheva, Exactpro
Sergey Tishin, Exactpro
Rostislav Yavorskiy, Exactpro
The paper was presented at the 12th IEEE Conference on Software Testing, Validation and Verification (ICST) in April 2019 in Xi'an. The article is available for downloading at https://ieeexplore.ieee.org/abstract/document/8730204/ (pp 358-362).